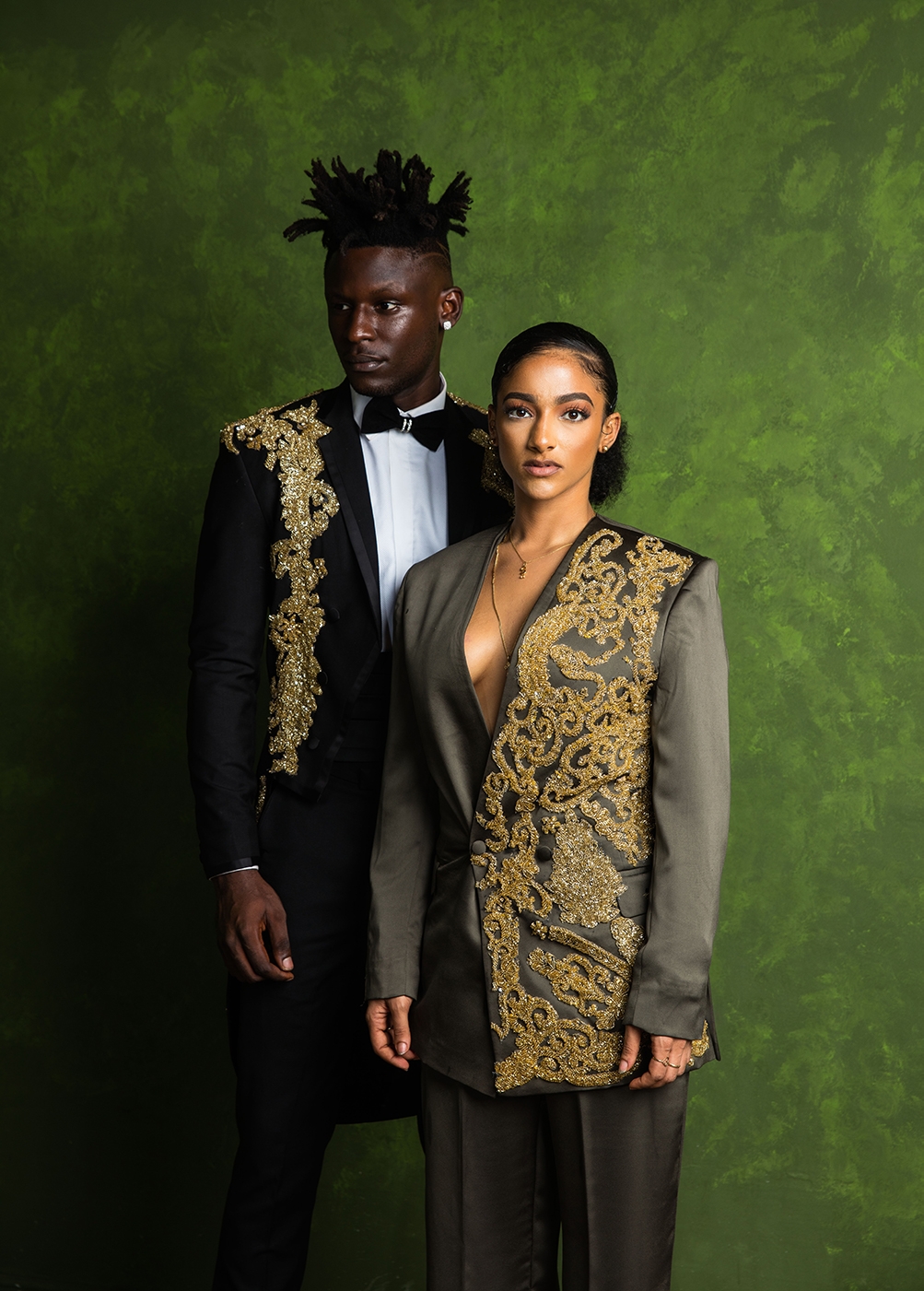 The Process
We offer bespoke tailoring for Suits, Kaftan natives, Agbada, Shirts and Pant trousers. Our expert team of designers and tailors create unique masterpieces suited to your personal taste and specifications; thoughtfully handcrafted  for weddings, special events, business or casual. 
At Rogue, outfits are made to client's fit, to give you a luxury bespoke look and feel. Orders are ready between 2 to 4 weeks. 
How it works?
Step 1
Consultation: Discuss your needs and specifications with our creative director or one of our bespoke consultants. Deliberate on befitting design style and other details such as desired fabrics, lapel, linings and other elements.
Step 2
Fabric selection: Select desired fabric that suit your style and needs
Step 3
Measurements and deliberating your perfect fit
Step 4
Construction of your garment
Step 5
Initial fitting
Step 6
Follow up fittings: You may require more than 1 fitting
Step 7
Finished product: Delivery of your finished garment to you
Appointment

You can book an appointment for virtual measurements or consultation; or a physical appointment (applies to Lagos only); or chat with any of our bespoke consultants on WhatsApp who will guide you through your bespoke journey.

Send us a  WhatsApp message (click the WhatsApp button on the bottom right corner)
Or email hello@rogue.ng
Or call +2348122365137